Symons Says!

Questions & Answers

About - VOIP???
---
Q." I see and hear all these ads for Vonage, AT&T, Shaw Digital, Skype. and now "Magic Jack" - What is this all about"?
A. The first part of the answer has to deal with VOIP cuz that's really what this is all about. What is VOIP? "Voice Over Internet Protocol" is what the acronym means. The big "they" out there have found efficient ways to digitize your voice and move it around on the internet. Actually the telco's started doing this some years ago - that's why phone calls got so much less expensive (long before they actually reduced their prices BTW). Now the internet is making "less expensive" -
Really Really CHEAP! Almost FREE
A. With Vonage and Shaw you get a "little black box" (brown or blue - as a rule) that takes your telephone conversation digitizes it and sends it over the internet into the Telco system. The Telco system then moves it to destination inside its system. All this is very "transparent" to the end user. You really don't have to know any of this stuff to enjoy the benefits of VOIP! Just for the record I have in the past 12 years not found one reason not to use VOIP. It just plain works and COSTS LESS!
Q. Is Shaw Digital Phone better than Vonage or AT&T?
A. I can no longer make any kind of statement as to who is best. We have been using Vonage and Magic Jack for several years now and are quite happy. And saving a bundle! Why both you ask? We cannot port our Canadian number to Magic Jack as yet.
Q. What about my alarm system. I heard this is a problem with VOIP.
A. You heard wrong. Again Shaw can take care of the connection modification without any problem. If you use one of the other devices you will likely have to hire a tech to make the necessary adjustments.
Q. What the heck is Skype

A. Skype is a great product that a good number of snowbirds adopted before Magic Jack arrived as a simple way to have phone service while vacationing for the winter. Skype is a software product that enables you to talk to telephones around the world via your computer. Skype to Skype calls are totally FREE. Its simple cheap and reliable. You do need a good HS internet connection and you are in business. One of the super neat features they offer is $2.95 / month unlimited long distance from Skype to any landline in North America. You should have a headset for your computer or you can also download an App for your SmartPHone that gives you complete portability anywhere you have a data connection - either over wi-fi or data link. Skype also allows you to exchange video within your calls. That is you can experience live video and - for example see the grandkids while you chat with them. Of course this make for great fun and a real connection. All you need is a simple camera that attaches to the usb port on your computer. Most of the new laptop computers include a built in camera. You might need a tiny bit of geek assist for this. (your 12 year old grandson/daughter can likely help).
A. Vonage is solid and portable - Shaw is not. You can take your system with you when you head south for the winter. Even when you go to Maui for a vacation. All you need is a HS internet connection and you have a very inexpensive local telephone service.
Despite what you may have heard Vonage has improved tremendously over the years and their customer service is now excellent (at least in my opinion). I have been with them for since 2004 now and do not have any problems. We actually have both systems Vonage and Magic Jack and use I Magic Jack for my second line.
Q. " I have recently seen ads for a product called Magic Jack. Just what is this and is it legit".
A. It is a small device about 1/2 the size of a deck of playing cards or a slightly FAT memory stick. One end plugs into your computer or a special AC plug adaptor and the other end has a hole in it that you plug your standard (plain old) (cordless preferred) telephone into . It automatically installs its own software onto your computer and "voila" you have a personal telephone system. It really is as simple as that. (if it works out of the box). You need to step through an installation procedure and chose a phone number during the installation. They have Canadian and US numbers and all the features they promote seem to work just fine. I have friends that have purchased this gadget on my recommendation (and they are still friends) and it works great. It almost seems too good to be true but its cheap enough to take the risk. I mean $49 per year Canada ($39 in the States) for unlimited long distance anywhere in North America - (from anywhere in the world?). They also offer deep discounts for 5 year plans when they do the up-sell. If you are sitting in a Condo in Australia or England or wherever and you are connected to HS internet even Wi-Fi and you plug your Magic Jack device into your computer - you have all the same features as if you were at home. Yes you can call your neighbour in Canada or the US virtually for FREE. If you neighbour from Canada is sitting in Portugal with his Magic Jack or Skype you can chat as if you were across the street from each other. Take a look at it by clicking here.

NEW - Magic Jack GO. No computer required and yes it works as advertised. No I do not have a link where I can make a buck by recommending this - Just buy one from somewhere - even WalMart. They work. The GO is their latest version and in my humble opinion is a great product.

Q. " I tried it but the voice quality was pretty bad most of the time".
A. It seems that most of the folks that travel south for the winter and use these systems buy the minimum internet service possible (low bandwidth) and expect super quality. Sorry it does not work that way. Spend the extra few bucks for more "bandwidth" and stay away from music and movie sharing sites and your VOIP product/products will work just fine. If you are watching or downloading or uploading (sharing) this stuff while using your VOIP products you will not get the quality they offer. Also if you are sharing in this fashion you are breaking the law.

There have not been many good comments on the web blogs and forums about Magic Jack. It seems that if you buy it and it does not work then you may as well just chalk it up to experience as the battle for a refund as per their wonderful free trial/refund policy gets pretty ugly. The service has improved a great deal in the past couple of years. DO not plug it into your surge protector or ups system. That seems to cause a bit of a problem. Do unplug it and count to 20 once a month :-). Would you believe that is an instruction in the package that I am one of the few people in the world has ever read :-)

PS. Yes I have one and yes it works just great!
PPS. I have tried their "online chat support" and it has been great!

Please do not consider this an endorsement of this product as I know nothing about the company and very little about the actual product other than it does work.
Even if you don't have any geek genes in your body you should be able to use Magic Jack out of the box.
Enough said about this subject.
Bill
Send your questions to bill@geezeraid.com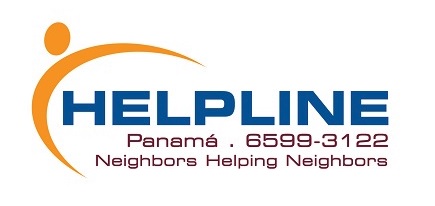 Have you joined up yet. If not what the hell are you waiting for?
Just click on the picture and get on with it NOW
PS. Feel free to share this link if you think it will help somebody.

www.theeyeopener.ca